Welcome

to the website of the European Congresses on Alternatives to Animal Testing!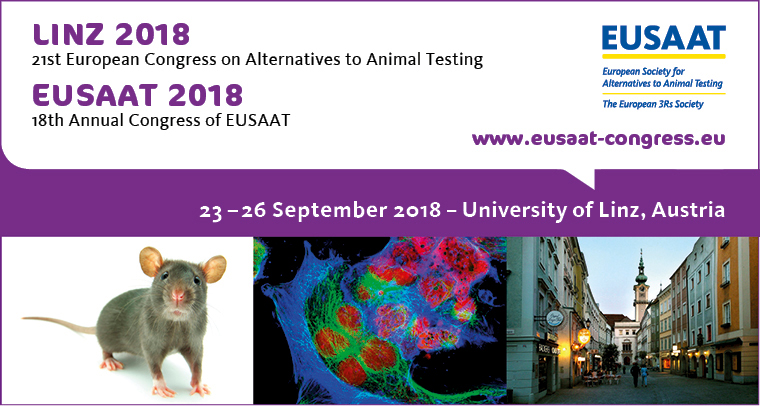 ---
Review
►

The abstractbook 2016 is online

here

(pdf, higher res., 55 mb), 

here

(pdf, lower res, 3 mb)

►

The program 2016 by days is online!

CLICK HERE!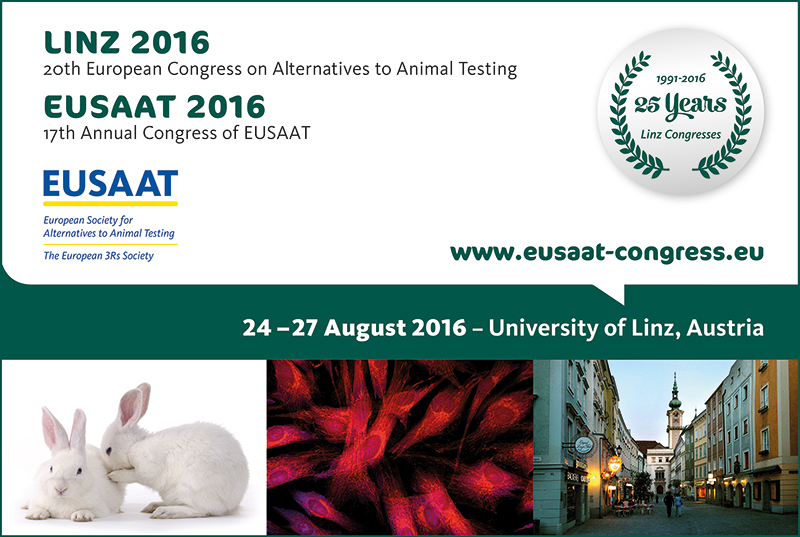 ---
Review
►
Please download the abstractbook 2015 here (pdf, high resolution, 58 mb). Or with a low resolution here (pdf, 5 mb).